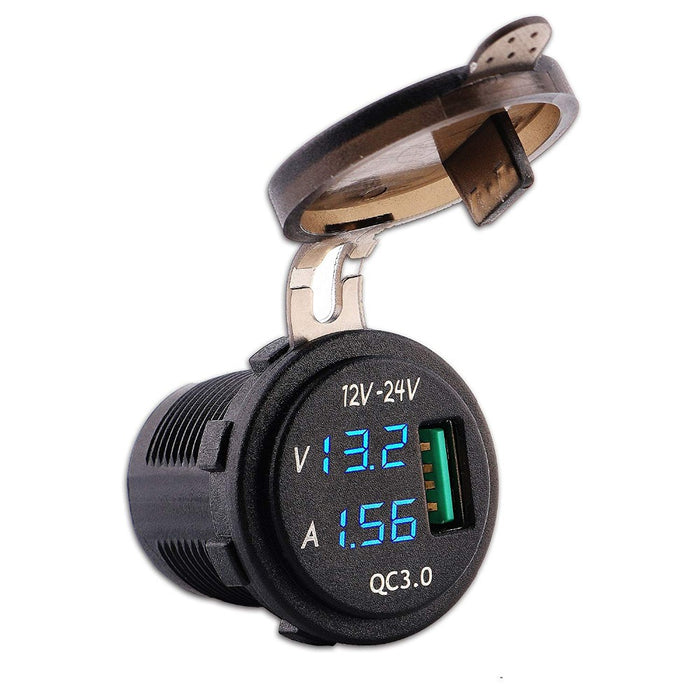 MP0611C USB Charger with Voltmeter and Current Meter-BLUE
MOTOPOWER MP0611C QC 3.0 USB Quick Charger with Voltmeter and Current Meter LED Display
Real-time Voltage Display - The built-in intelligent voltmeter with LED Digital Display let you know the real-time voltage status of the battery or the alternator. 12-24V DC Input.

Real-time Current Display - Current meter monitors the output current of the USB port. Let you know the USB device current draw at anytime.

QC3.0 Quick Charge USB Port - With the Qualcomm Quick Charge 3.0 intelligent circuit design, it can rapidly charge any device that has Quick Charge enabled, and able to charge up to 4X faster than conventional charging;

Durable & Waterproof - Made of fire-resistant material without worry of danger. The waterproof cap protects the USB ports from outside dust and water.

Easy Installation - Compact design with easy installation.It's a mini size and powerful USB power station for any vehicles, boats, etc.