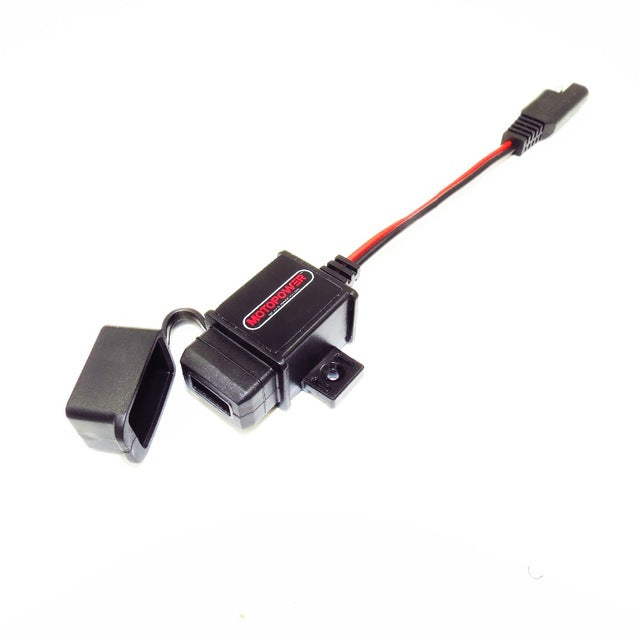 MP0609 3.1amp USB Charger Waterproof
Input: 7-30V DC
Output: 5V, 3.1Amp
It can charge just about any phone, Tablet, GPS, camera, etc
Weather proof cover to protect internal circuit.
Can be mounted to almost any surface with tape, zip ties or screws( hardware not included)
Or keep loose and use the quick disconnect to plug in whenever you need it.
Especially convenient for use on motorcycle by providing USB power for GPS, Phones, etc.