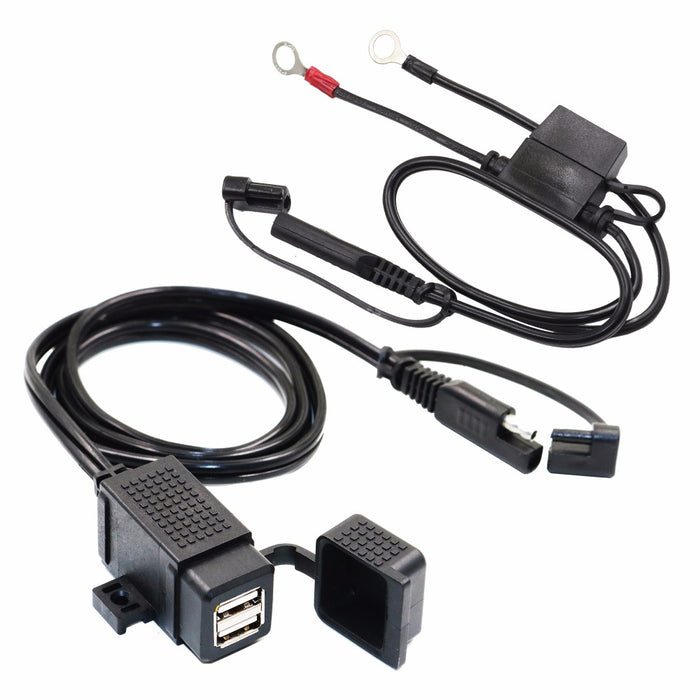 MP0609EA 3.1Amp Waterproof Dual USB Charger Kit
Input Voltage: 12-24V DC; Output: 5V DC, 3.1Amp.

Dual USB ports for multiple devices charging at the same time. It can charge just about any phone, Tablet, GPS, camera, etc.

SAE Quick Release Connection - Standard SAE connector complying with most brands of SAE cables.

Multiple Mounting Options - it can be mounted to almost any surface with tape, zip ties or screws ( hardware not included). Easy Installation.

Waterproof - Fully glued PCBA without any worry of water damage [ IP68 ] - It can work well even in the water.

SAE Ring Terminal harness included - 18" Fused SAE Ring Terminal harness for easy connection with the battery to provide power for the USB charger. It also works with most brands of battery chargers.