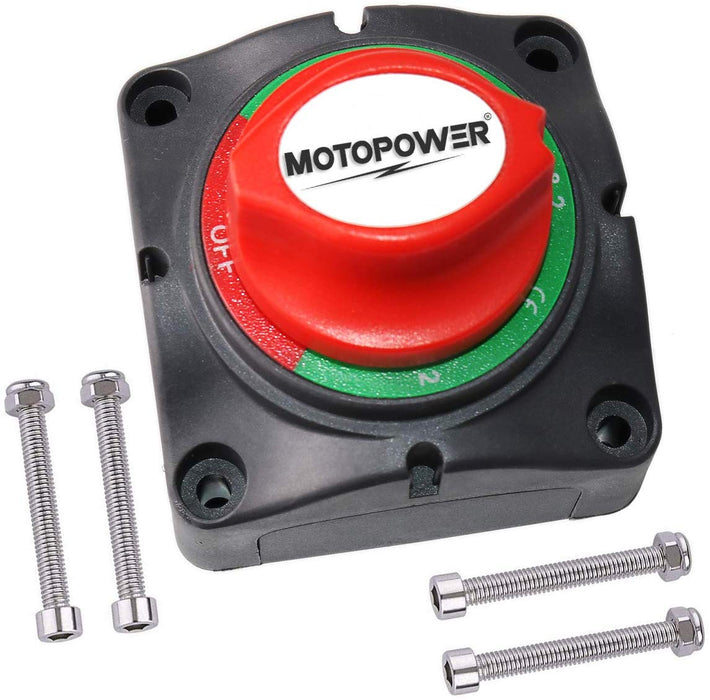 MOTOPOWER MP69157 Battery Switch Battery Isolator 1-2-Both-Off Battery Disconnect Master Cutoff Switch for Marine Boat Car RV ATV UTV Vehicle
Customized Design & Heavy Duty: design for 2 batteries, can switch to battery 1 / battery 2 separately or both and off together. ABS plastic housing, durable made for safety use, equiped with 4 sets of bolts.

Operation: 1-2-Both-Off 4 positions, 200 A continuous at DC 12V, 300 A intermittent at DC 12V, 1000 A momentary at DC 12V.

Compatible: used for DC 12 - 48 V systems to isolate and secure the electrical system, can stand alone or be locked together with other switch.

Purpose: eliminate any power draw from the battery when vehicle or boat is not in use, disconnects the battery safely.

Copper terminal stud size: 5/16" (8 mm) x 3, very easy to install, universal used for car, vehicle, Rv and boat, also electrical equipment's switch.